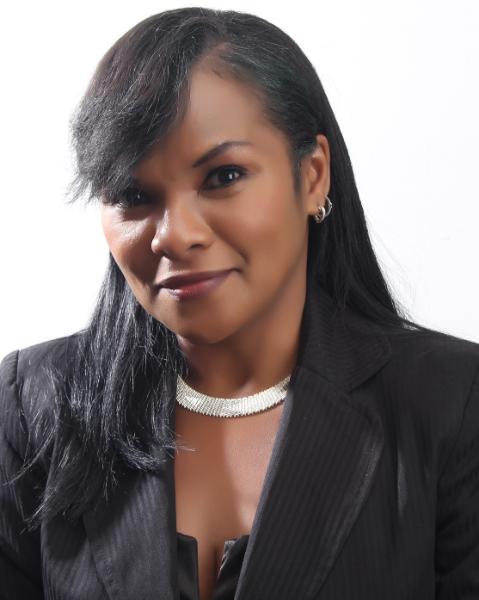 ROXANNE NEITA LIMITED
P.o Box 5785
Liguanea Post Office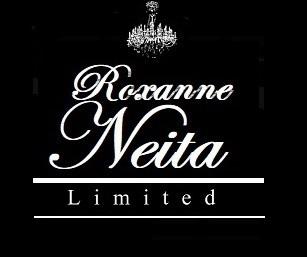 let's find your new home
Search for Real Estate in and around Jamaica
Residential
Any
Single Family
Half Duplex
Townhouse
Condo/Apartment
Full Duplex
Triplex
Fourplex
Mobile
Modular
Lots/Acreage
Farm
Recreational
Commercial
Any
Building Only
Building & Land
Business & Leasehold
Business & Property
Business Only
Land Only
Multi-Family
Industrial
Min Price
Any Price
JMD 1,000,000
JMD 2,000,000
JMD 3,000,000
JMD 4,000,000
JMD 5,000,000
JMD 6,000,000
JMD 7,000,000
JMD 8,000,000
JMD 9,000,000
JMD 10,000,000
JMD 15,000,000
JMD 20,000,000
JMD 25,000,000
JMD 30,000,000
JMD 35,000,000
JMD 40,000,000
JMD 45,000,000
JMD 50,000,000
JMD 60,000,000
JMD 70,000,000
JMD 80,000,000
JMD 90,000,000
JMD 100,000,000
Max Price
Any Price
JMD 1,000,000
JMD 2,000,000
JMD 3,000,000
JMD 4,000,000
JMD 5,000,000
JMD 6,000,000
JMD 7,000,000
JMD 8,000,000
JMD 9,000,000
JMD 10,000,000
JMD 15,000,000
JMD 20,000,000
JMD 25,000,000
JMD 30,000,000
JMD 35,000,000
JMD 40,000,000
JMD 45,000,000
JMD 50,000,000
JMD 60,000,000
JMD 70,000,000
JMD 80,000,000
JMD 90,000,000
JMD 100,000,000
Min
Any
200 Sqft
300 Sqft
400 Sqft
500 Sqft
600 Sqft
700 Sqft
800 Sqft
900 Sqft
1,000 Sqft
1,100 Sqft
1,200 Sqft
1,300 Sqft
1,400 Sqft
1,500 Sqft
1,600 Sqft
1,700 Sqft
1,800 Sqft
1,900 Sqft
2,000 Sqft
2,500 Sqft
3,000 Sqft
3,500 Sqft
4,000 Sqft
4,500 Sqft
5,000 Sqft
6,000 Sqft
Max
200 Sqft
300 Sqft
400 Sqft
500 Sqft
600 Sqft
700 Sqft
800 Sqft
900 Sqft
1,000 Sqft
1,100 Sqft
1,200 Sqft
1,300 Sqft
1,400 Sqft
1,500 Sqft
1,600 Sqft
1,700 Sqft
1,800 Sqft
1,900 Sqft
2,000 Sqft
2,500 Sqft
3,000 Sqft
3,500 Sqft
4,000 Sqft
4,500 Sqft
5,000 Sqft
6,000 Sqft
Consulting a REALTOR®
REALTORS® are members of The Canadian Real Estate Association who subscribe to a Code of Ethics and Standards of Business Practice. Members of the Vancouver Island Real Estate Board are members of both the British Columbia and Canadian Real Estate Associations.
The following is a list of services you can expect to receive from a REALTOR® when you buy a home:
A REALTOR® will fully explain the details of your working relationship (called "agency") so that you are clear as to when a REALTOR® is working for you or for the seller.
A REALTOR® has access to hundreds of current listings of homes for sale because of a co-operative system called the Multiple Listing Service® (MLS®).
A REALTOR® can provide you with a customized list of homes that best meet your needs -- size, style, features, location, proximity to schools, shopping, etc. - and then make arrangements for you to view those homes that appeal to you the most.
A REALTOR® will help you determine how big a home you can afford.
REALTORs® are familiar with the local lending market and can offer helpful advice.
A REALTOR® has no emotional ties to any type or style of home and can be objective in pointing out the merits of one home over another.
A REALTOR® will have information on zoning changes, taxes, utility costs and school and recreation services that could affect your decision to buy a home in a specific area.
A REALTOR® will assist you in negotiating the terms of your purchase, which can be a nerve- wracking process for someone who is not experienced in negotiating.
A REALTOR® will advise you of the legal process required in obtaining title and taking possession of your property; the costs associated with buying a home such as insurance, mortgage registration and legal fees will be explained in detail.
Source: Victoria Real Estate Board 2015
Selling Your Home - Why it Pays to Use a REALTOR®
Before selling your home, you will need a clear understanding of the legal issues and potential pitfalls. One wrong action could result in a lot of cost and frustration, which is why it is essential to have a REALTOR® working with you, as he or she will make the sale of your home a successful and satisfying experience.
Greater exposure
REALTORS® use the Multiple Listing Service® (MLS®) to give your home maximum exposure. MLS® is a computer-based system that relays valuable information about your home to hundreds of REALTORS® and potential homebuyers.
Setting a price
Setting a price for your home is an important but difficult process. Again, this is where the services of a REALTOR® prove invaluable. REALTORS® have the experience to help you understand how the market works and decide upon a realistic price that meets your goals. REALTORS® also pre-screen potential buyers to make sure only those who are serious and financially qualified view your home.
REALTORS® will also develop a marketing plan to help your property receive maximum exposure. This will likely include placing your home on the MLS® system and placing a "For Sale" sign on the front lawn. The plan will likely also include arranging open houses for other REALTORS® and potential buyers, and developing advertisements and feature sheets/mailers to market your home.
Once you have accepted an offer to buy your home, your REALTOR® will help ensure that all the proper paperwork is completed. He or she will also make sure that both parties meet the necessary conditions outlined in the agreement.
Why working with a REALTOR® makes sense
When you work with a REALTOR® you will likely get a better price for your home than if you try to sell it yourself. Apart from the financial benefits, however, there is an extra measure of comfort and security that comes from having a REALTOR® on your side. Remember that REALTORS® are governed by a code of ethics and standards of business practice. They have also been trained and licensed under the provincial Real Estate Services Act to assist in transactions involving real property. When it comes to buying or selling property, using a REALTOR® just makes sense.
Source: Victoria Real Estate Board 2015
ABOUT US
"We'll help you achieve your Real Estate goals"

Mission statement

Our mission is to be a household name in real estate sales and services by providing our clients with professional service and credible information.

We aim to operate with integrity and strive for excellence while upholding ethical business practices. Our staff will be treated with respect and we will maintain a profitable bottom line.

Vision statement

Roxanne Neita Limited Real Estate Brokerage Company is committed to focusing on helping our prospects with their property needs. By providing exceptional service we will unlock the key to success. We strive to be an innovator in the industry and aim to be one of the most recognizable sellers and listers of "Luxury" Real Estate in Jamaica.

Profile

Roxanne Neita Limited began operations just this year, as a newly formed licensed Real Estate Brokerage. Knowingly, we have a challenge ahead of us, but it is a challenge we are up for. Having garnered extensive experience over the years and having collectively listed and sold real estate with an estimated value in the billions we are not new to this arena. Our Brokerage will utilize those experiences and skillsets when servicing your real estate needs.

Our Real Estate Broker Roxanne Neita JP gained work experience as a Realtor Associate and Top Producer for over seven (7) years with not one but two International Real Estate Franchise companies. In addition to that Mrs. Neita also served as a founding member and Broker of a Realty company for the past four (4) years. Our company aims to build on her past successes in the industry while continuing to service her substantial client base of local and international companies, and individuals.

However, the decision to base our business in Montego Bay, St. James is a new dynamic which we hope to will enable us to expand our reach in the marketplace and cover new territories. We offer a wide range of real estate services to both corporate and individual clients. Realty Services offered are Real Estate Sales, Rentals & Leases.

We are an intimate Real Estate Brokerage which provides the professionalism and skills of the larger brokerages, but what sets us apart is the "one on one" client care and personal service our clients receive. We aim to grow over time, this includes growing our base by adding a complement of new Agents.

Broker Message

Knowing that Real Estate is one of the biggest undertakings you will make in your life, makes it a priority for us to do everything in our power to ensure the satisfaction of our customers. I am thankful every day for the opportunity to work with our clients on something that is so very important to them in their lives. I get tremendous joy from having successfully housing or relocating that business that is need of more space or that executive that is new to the island and wants to be somewhere safe, or that family that has outgrown their small apartment. I also, look forward to working with first-time buyers that soak up the wealth of information they are provided with when purchasing their first home through us.

I enjoy meeting people from all over the globe and especially have fun trying my hardest to understand their language when they speak minimal English and in turn, am glad to share with them some of our local expressions like "Yah Man" and seeing their reactions.

To make a long story short, I love my job and it gives me great satisfaction!

Roxanne Neita, Broker, Realtor, Managing Director, JP

DL-0981
!Home.view_full_search_screen!